Report of President of World Psychiatric Association Visit To Indonesia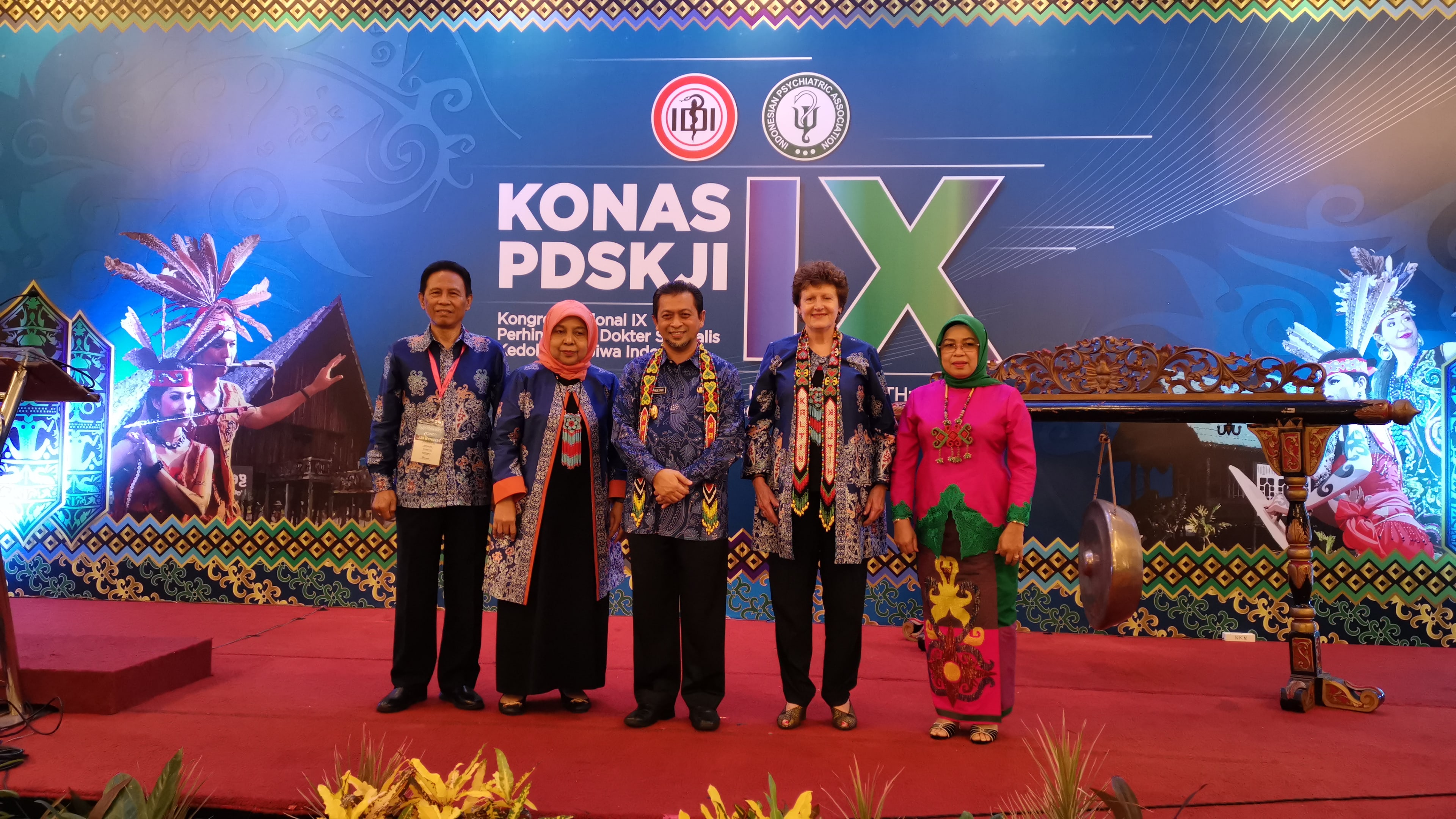 Indonesian Psychiatric Association (IPA) was very pleased that the World Psychiatric Association (WPA) President, Prof. Helen Herrman was able to come to the IPA National Congress event in Balikpapan on 24-27 October 2019. Prof. Herrman's agenda for 5 days in Indonesia was very full, especially meeting with various parties at the National Congress event.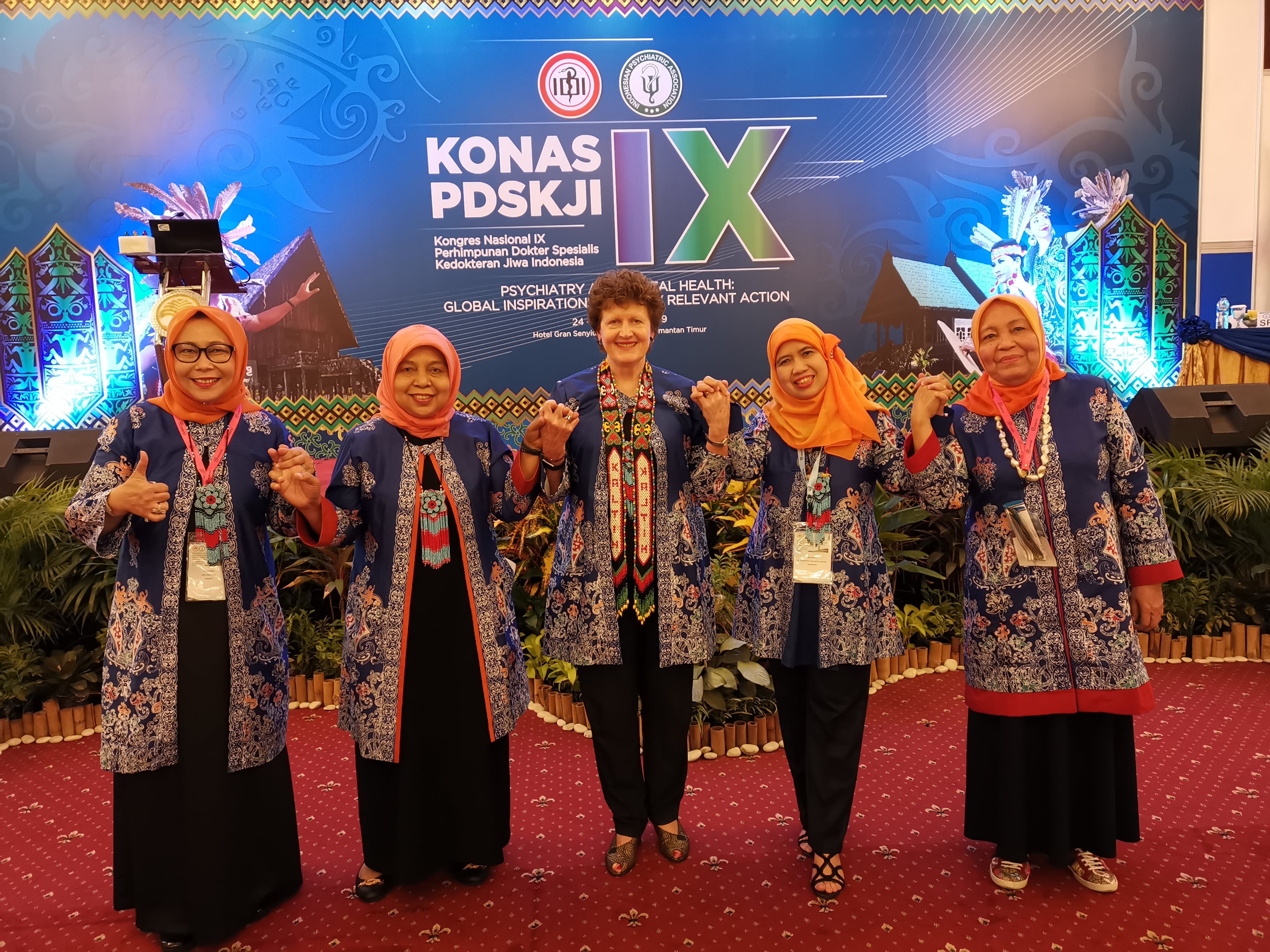 On the first day, Prof. Herrman along with the deputy governor of East Borneo, President of IPA Dr. Eka Viora, President of Elect of IPA Dr. Diah Setia Utami opened the National Congress. Prof. Herrman gave a lecture on "Linking Local Action with Global Network". Prof. Herrman also had the opportunity to meet with various PDSKJI sections such as Early Career Psychiatry, Child and Adolescent Psychiatry, Cultural Psychiatry, Military Psychiatry, Addiction Psychiatry, Bipolar Psychiatry, Community Psychiatry. She also joined the Senior Psychiatrists gathering after the third day of the congress. Prof. Herrman also briefly visited various tourist attractions in East Borneo after the congress. Prof. Herrman closed the visit to Indonesia by visiting one of the largest mental hospitals in Indonesia, Dr. Soeharto Herdjan Mental Illness Hospital in Jakarta. We hope Prof. Helen Herrman's visit can bring good benefits to the development of psychiatry in Indonesia and shows our readiness to host the World Congress of WPA meeting in 2022.
Copywriter : Dr Andri Andri (Publication Department of Indonesian Psychiatric Association)